My exposition "Colors of Cities" at the Domina Hotel
Publication date: 09.09.2020 13:25
Now visitors to the Domina hotel have the opportunity to entertain themselves even on a gloomy, rainy day.
My exposition "Colors of Cities" brightens not only the Italian interior of the hotel, but also the stay of guests.
On the first and second floors, paintings and sketches on the theme of Italian and Siberian architecture and nature are exhibited. Wooden houses from the Russian hinterland are adjacent to the image of Ponte Vecchio - one of the attractions of Florence. The world famous Novosibirsk Opera House stands on an easel next to the Roman Cathedrals.
For a long time I wanted to combine in one exhibition canvases painted in Italy and Siberia, to show the beauty of cities, streets, nature of my beloved countries.
Now that the dream has come true, I am happy, and I invite you to visit the exhibition, spend time with a cup of good Italian coffee at the Domina Hotel and enjoy my work.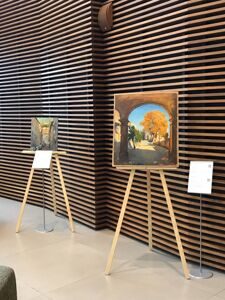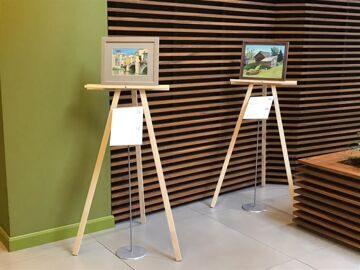 Comments
No comments yet
Please log in to leave a comment.